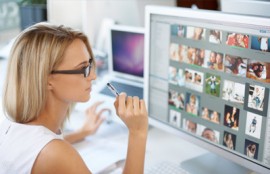 Two days after releasing the second developer betas of iOS 10 and macOS Sierra for testing, Apple today is launching its public beta program for the forthcoming updates, allowing a broader cross section of users to test out the new features and report bugs to Apple (via The Verge and CNET).
Update: Public betas of iOS 10 and macOS Sierra are now available.
Users interested in testing out iOS 10 and macOS Sierra should visit Apple's Beta Software Program website for more details and to register for the program. There is no charge for participating in the public beta program, but Apple strongly recommends users install the betas on secondary devices as bugs and other issues can cause problems for users during the testing process.
As the public beta marks the first opportunity for many users to try out the new operating systems, make sure to check out our iOS 10 and macOS Sierra roundups for summaries of the changes and new features and discuss with others in our iOS 10 and macOS Sierra forums. Also make sure to check out our video overviews of individual features to see what's new:
– WWDC 2016 Overview in Seven Minutes
– iOS 10's Overhauled Lockscreen
– The New iOS 10 Photos App
– The New iOS 10 Messages App
– See What It's Like Using Siri on a Mac in macOS Sierra
– iOS 10 Hidden Features
– iOS 10's Redesigned Apple Music Experience
– 3D Touch in iOS 10
– The New Home App for Controlling HomeKit Devices
– iOS 10's Revamped News App
– Hands-On With Apple's Redesigned Maps App in iOS 10
Related posts